Sequels are tricky territory. They either work, or they fall completely flat on their faces. I imagine there are ones that are worse that I haven't seen (and certainly don't intend to), but here is a list of the worst film sequels I have seen to date.
Which film sequels are your least favourite? Comment below!
---
15. Cars 2 (2011) – I absolutely loved Cars, but a sequel was risky business. It was such a shame, Disney/Pixar should have just left this one alone. Cars 2 could have followed the story of Cars – a story of hope…But no, instead they resorted to the violence route.
---
14. Scream 3 (2000) – The first two were great, as was the fourth. I don't know what happened here. There is something about the third instalment in every franchise…
---
13. Hoodwinked Too: Hood vs Evil (2011) – Stick to watching the original, (which was very entertaining!) A needless sequel is all that can be said here.
---
12. Kick-Ass 2 (2013) – Nothing new or worthy of seeing here. It was advertised as Jim Carrey having a decent-sized role…trust me, he didn't. No sign of any likeable characters, a messy script, no humour, and no heart.
---
11. Spider-Man 3 (2007) – Though ripe with iconography – the American flag, a recurring theme from the first two films, and even a very slight homage to King Kong. Indeed, forgiveness is a theme that runs throughout this rushed and unfulfilled exercise. However, it is unlikely that Spider-Man fans, comic book and film alike, will be able to forgive this manic mess.
---
10. Ted 2 (2015) – The unnecessary sequel to Ted – or otherwise known as 50 shades of a sperm donor. It did not bring a hint of laughter to me. And I can tell you now, I am someone who laughs a lot. The writing was embarrassing, as was the acting. I definitely would not recommend, unless you are a 'Die-hard' fan of Ted, and for some reason you can't continue your life without watching it…
---
9. Night at the Museum: Secret of the Tomb (2014) – What I'd class as a forced comedy. Perhaps if it wasn't so over-the-top and crammed full of tacky jokes and paper-like scenery, it may have got somewhere. Overusing a caveman double of Larry was also a big mistake.
---
8. Dumb and Dumber To (2014) – Sloppy, and nothing like the original. I mean, there's silly, and then there's silly… A cash grab at the most.
---
7. Mean Girls 2 (2011) – Why this was even created in the first place is beyond me. I could not finish watching this film, it was an embarrassment to the Mean Girls title. If you enjoyed Mean Girls, avoid.
---
6. Jurassic Park III (2001) – A real let-down to this wonderful franchise, and a sorry excuse for a sequel. I don't quite understand what purpose it served. A very weak plot. Instead, perhaps go and see Jurassic World, I can assure you, it contains a lot more meat!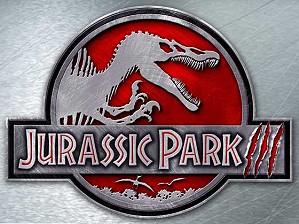 ---
5. American Psycho II: All American Girl (2002) – The performance delivered by Mila Kunis is exceedingly poor. Contained not one of the ingredients that made the original good. Doesn't hold a candle to American Psycho. Avoid at all costs.
---
4. Terminator Salvation (2009) – An utter disgrace to the franchise. I'd rather put myself through Transformers: Age of Extinction than sit through this again. Sadly Christian Bale's worst performance. The character development was very weak, alongside the poor direction.
---
3. Jaws 2 (1978) – Unlike Jurassic Park, Jaws was not meant to be when it came to the making of a sequel. I won't even begin to mention the sequels after this one. Why can't Hollywood just leave their classics alone?
---
2. Titanic II (2010) – It just won't sink in…why was this film made?
---
1. Son of the Mask (2005) – I have had hangovers I enjoyed more. Not only is this my least favourite sequel, it is, in my opinion, one of the worst films of all time. I wish I could forget that such a flawed film even existed, but certain things really do stay with us…