Tim Burton has created such a unique body of work, so much so that it's very difficult to compare his work to any other films apart from his own.
Honourable mentions: The Nightmare Before Christmas and James and the Giant Peach. Haven't seen Mars Attacks! or Pee-Wee's Big Adventure, therefore it would not have been fair to rank them.
Which one will make it to number one?
---
10. Corpse Bride (2005) – Could easily be described as a mix between The Nightmare Before Christmas and Sleepy Hollow. It follows the atmosphere of Sleepy Hollow and incorporates similar crazy characters from The Nightmare Before Christmas. Fans of those two films will not be disappointed by this one.
---
9. Sleepy Hollow (1999) – A creepy, gothic film. Depp gives a great performance. The Headless Horseman, portrayed by Christopher Walken, is particularly menacing. Heads will roll…
---
8. Frankenweenie (2012) – I wouldn't exactly advise children to view this film, as it could be seen as quite disturbing for an animation. Very different from the rest, unique, and underrated.
---
7. Beetlejuice (1988) – A very good dark comedy. The humour is constantly flowing here and there, and Burton's style literally leaks off the walls. Simply a film only Burton could execute.
---
6. Charlie and the Chocolate Factory (2005) – Does exactly what it is set out to do – to entertain. Great cast, marvellous settings and sticks firmly to the original narrative, adding Burton-style along the way.
---
5. Big Eyes (2014) – For those of you who appreciate cinema as an art, I highly recommend this film. The colours featured in this film are exceedingly vivid and vibrant, as if you are watching a painting. It's certainly one of the most creative films I've seen in a long time. I haven't heard many people talking about this film, in fact, it is very underrated. A thought-provoking watch.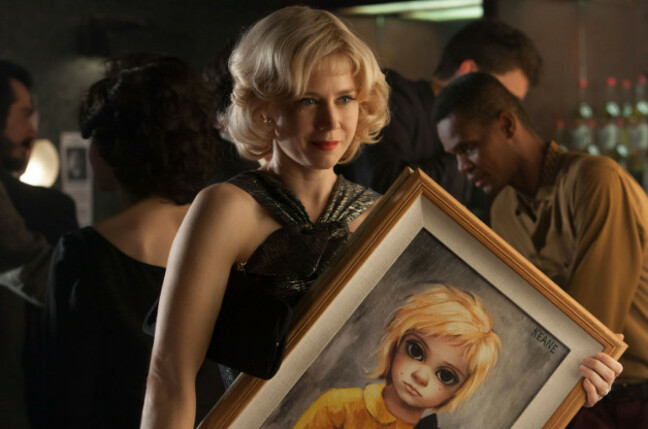 ---
4. Alice in Wonderland (2010) – Despite there being many people who didn't particularly like this film – I genuinely loved it. Helena Bonham Carter and Johnny Depp played their roles exceptionally well. Had the weird and wacky Tim Burton feel all the way through. I am not usually a big fan on Disney's live-action films, as the majority turn out to be just average. I feel that this one however, brought a great twist. Not at all a classic, but in my eyes, it's definitely still worth a watch! Not to mention, the cinematography and animation was very well executed.
---
3. Edward Scissorhands (1990) – A fine performance from Johnny Depp can salvage an entire film, but his work is not this film's only asset. The entire cast is strong, and enough whimsy, humour is possessed to make it a cinematic classic.
---
2. Batman (1989) – Nothing short of fantastic and I recommend to anyone who likes a sense of adventure, humour and a good old-fashioned battle between the good, and the evil. Keaton gives a great performance. Jack Nicholson executes the Joker. Personally, I found him more frightening than Heath Ledger, though at the same time I preferred Ledger's style of performance. Either way, they were equally as good as one another – I am still unable to decide. Each of the action sequences and stunts were gripping. Here, Tim Burton certainly showed off his ability in mastering dark directing.
---
1. Sweeney Todd: The Demon Barber of Fleet Street (2010) – Favourite Tim Burton film of all-time! As I had mentioned previously, this film is not for everyone. If blood makes you queasy and your eyes tend to roll when characters sing, this is not the film for you. But it's a masterpiece. Consider it sold.
---
Are you a Tim Burton Fan? Which of his films are your favourites? Let me know below in the comments section!