The summer film season is quickly coming to a close. It is now time for the juicy Autumn and Christmas films to make their mark. Whether you are a film fanatic or you simply want to get a glimpse of what the cinema has to offer in the coming months: here are some of the films which will be released and of which I am most anticipating.
Honourable Mention: Goosebumps…I was a huge fan of the books, looking forward to seeing the film, though at the same time, quite worried that it will turn out to be a massive flop at the box office since the trailer makes it out to be particularly cheesy.
Which films are you most looking forward to seeing this Autumn/Winter? Let me know in the comments section below!
---
20. The Martian – I'm particularly skeptical of this film. The previews give off a mixed vibe. I wasn't a fan of Interstellar or Gravity, but this film has excellent actors and the effects look promising, so perhaps it will surprise me!
Cast: Matt Damon, Jessica Chastain, Kristen Wiig, Kate Mara, Jeff Daniels, Sebastian Stan
---
19. Star Wars: Episode VII, The Force Awakens – There's a lot of mystery around this. The question is, will it live up to the hype? Will J.J. Abrams do a great job with the Star Wars franchise? I honestly have no idea, but it'll be interesting to see.
Cast: Harrison Ford, Oscar Isaac, Carrie Fisher, Adam Driver, Daisy Ridley, John Boyega, Domhnall Gleeson
---
18. Bridge of Spies – Haven't seen this film hugely advertised, but came across the trailer recently to find Tom Hanks is the lead role, and it is in fact directed by Steven Spielberg. I do also love a good war film, and this one looks somewhat promising.
Cast: Tom Hanks, Amy Ryan, Alan Alda, Mark Rylance
---
17. The Intern – It takes a lot to make a good comedy, in fact, this is the only film in the genre on my list. I do love Robert De Niro and the film itself has an entertaining concept…fingers crossed!
Cast: Robert De Niro, Anne Hathaway, Rene Russo, Adam Devine
---
16. Beasts of No Nation- A Netflix Original film.
Cast: Idris Elba, Abraham Attah, Opeyemi Fagbohungbe.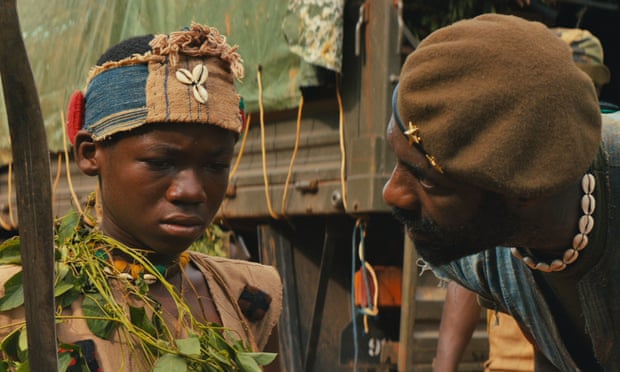 ---
15. Legend – Tom Hardy + Tom Hardy = A wonderful film. My expectations are high.
Cast: Tom Hardy (x2), Taron Egerton, Christopher Eccleston, Emily Browning, Duffy.
14. Freeheld – Has a very intriguing narrative and an interesting choice of a leading duo, will be looking forward to see how/if it works. I am not just excited because Steve Carell makes an appearance, I promise.
Cast: Julianne Moore, Steve Carell, Ellen Page, Michael Shannon, Michael K Williams, 
---
13. Everest – The trailer alone is intense, to say the least. If it is as gripping as it is made out to be, along with the terrific cast, it will certainly deliver.
Cast: Jake Gyllenhaal, Jason Clarke, Robin Wright, Josh Brolin, John Hawkes, Keira Knightley
Review: here
---
12. Steve Jobs – It's somewhat surprising that there's another film being released about Steve Jobs after Jobs was only just released in 2013. This version is directed by Danny Boyle (Slumdog Millionaire) and the screenplay is written by Aaron Sorkin (screenwriter of the Social Network). I have a feeling this one will prevail.
Cast: Michael Fassbender, Kate Winslet, Seth Rogen, Jeff Daniels
---
11. The Walk (2015) – By the looks of it, a fascinating biopic. I hope it doesn't disappoint.
Cast: Joseph Gordon-Levitt, Ben Kingsley, Charlotte Le Bon, Ben Schwartz.
---
10. The Hunger Games: Mockingjay, Part 2 – After three good films, we are close to seeing how it all ends. Dun dun dun…(I haven't read the book, so no spoilers please!)
Cast: Jennifer Lawrence, Stanley Tucci, Josh Hutcherson, Liam Hemsworth, Elizabeth Banks, Julianne Moore, Donald Sutherland, Sam Claflin
Review: here
---
9. The Hateful Eight – Directed by Quentin Tarantino, this isn't going to be your average film right from the word "go".
Cast: Samuel L Jackson, Kurt Russell, Michael Madsen
---
8. The Lady in the Van – Hilarious by the looks of it! I understand it will not be everybody's cup of tea, but as a big Maggie Smith fan, this is a must-see!
Cast: Maggie Smith, Dominic Cooper, James Corden, Alex Jennings, Jim Broadbent
Review: here
---
7. Crimson Peak – Guillermo Del Toro is ready to scare us again. Del Toro isn't going to rely on jump scares, and it shows. I simply can't wait
Cast: Tom Hiddleston, Jessica Chastain, Mia Wasikowska, Charlie Hunnam
Review: here
---
6. Black Mass – Black Mass could be a masterpiece. I'm calling that right now. If this doesn't fetch Johnny Depp an Oscar, then I don't know what will. Physical transformation – Check. Comeback Performance – Check. Biopic – Check. I hope the film matches up to the high expectations it has set!
Cast: Johnny Depp, Benedict Cumberbatch, Dakota Johnson, Joel Edgerton, Sienna Miller
Review: here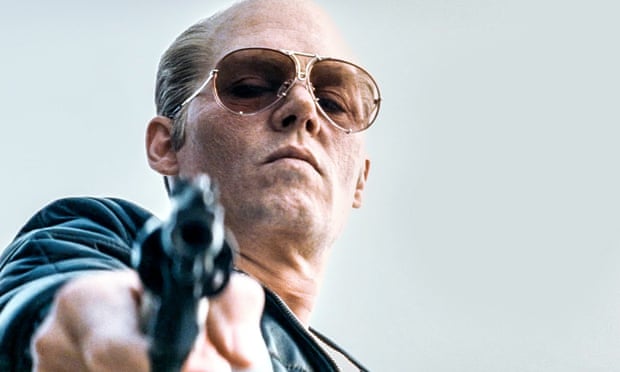 ---
5. Carol – 5 stars from both The Guardian AND The Telegraph…now that is a rare sight. As always, we expect only the best from Blanchett this time of year.
Cast: Cate Blanchett, Rooney Mara, Sarah Paulson, Kyle Chandler
---
4. Spotlight – A fantastic cast, and based on a true story. I have no doubt that this will be in the spotlight.
Cast: Stanley Tucci, Rachel McAdams, Mark Ruffalo, Michael Keaton, Liev Schreiber
---
3. Suffragette – Inspired by the true stories of the Suffragette movement, this film has set my hopes high, especially with a wonderful cast: Carey Mulligan, Helena Bonham Carter, Meryl Streep and Ben Whishaw. The fact that the trailer reveals next to nothing has only made me all the more intrigued by this piece of cinema.
Cast: Carey Mulligan, Helena Bonham Carter, Meryl Streep, Ben Whishaw
---
2. The Danish Girl – Alicia Vikander has proved to be a recent favourite of mine recently, she is certainly making her mark in film right now; as is Redmayne. A solid Oscar Contender if you ask me, from watching the trailer alone.
Cast: Eddie Redmayne, Alicia Vikander, Matthias Schoenaerts, Ben Whishaw, Uma Therman, Rachel Weisz
---
1. The Revenant – Alejandro González Iñárritu's Birdman was one of my favourite films of 2014, so this man has proved he can do wonders. The film stars Leonardo DiCaprio as a frontiersman in the 1820's who gets mauled by a bear and is left for death by men that he later tracks down to kill.
Cast: Tom hardy, Leonardo DiCaprio, Domhnall Gleeson, Will Poulter
---
Hopefully you have found a bunch of films you would like to see; or perhaps you found some that you don't have an interest in at all. Nonetheless, I certainly have high hopes for Oscar season. There is without doubt a handful of strong contenders. Be sure to check back here for my reviews!